Thank you to all of our incredible pantry volunteers!
At this time the pantry's volunteer pool is full and is not accepting new volunteers for Fall 2021. The form will reopen for new volunteers in Spring 2022. Check back here for updates and announcements, and check out our FAQs for more information!
---
Anyone and everyone can volunteer at the Hitchcock Field & Fork Pantry! We do not discriminate based on race, class, ability, gender, sexual orientation, or immigration status. 
Are you under the age of 18? We'll require parental approval prior to your volunteering here. 
Under the age of 14? We're sorry, but University policy doesn't permit anyone below 14 years of age. 
For more information about UF's policies, visit the volunteer FAQ at https://hr.ufl.edu/manager-resources/volunteer-coordination/faqs/ 
Partner Volunteer Opportunities
Nicoya Farm
is a family fruit and vegetable farm, managed by Aviva Asher and Daniel Robleto on 2.5 acres of land in Southeast Gainesville. We work to build healthy soil and use intensive, regenerative farming practices to grow nutritious crops on our small market farm.
Our farm is located at 2202 SE 27th St, Gainesville, 32641, which is a ten minute drive from downtown Gainesville. Turn into the dirt driveway (address is posted on street) and immediately pull into the parking area on the right hand side. Daniel can be reached at 352-792-7178 if you have questions or have trouble finding the farm.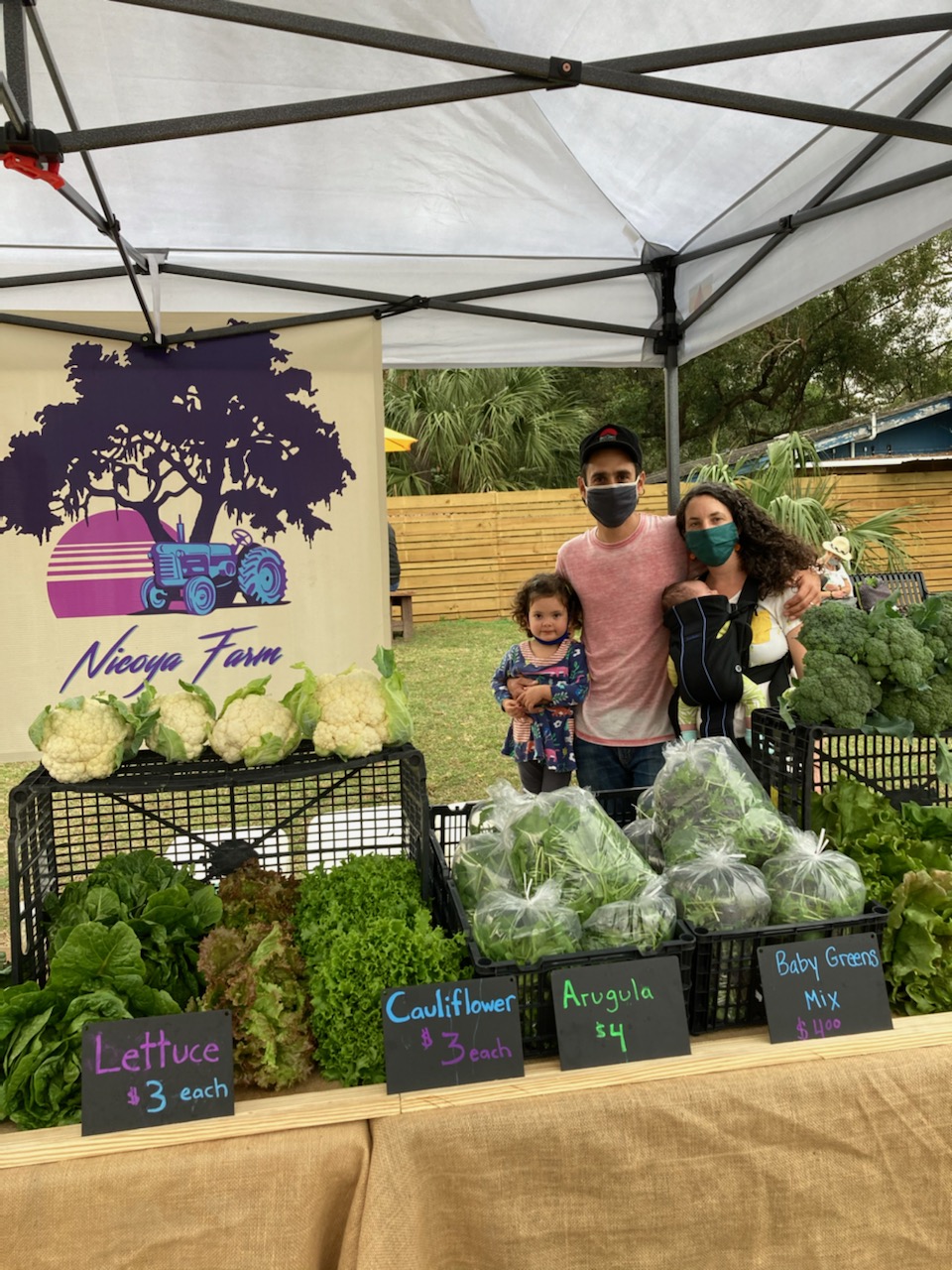 Join us at our farm to plant, harvest and care for our crops while learning about all aspects of a sustainable farm! We can host volunteers Tuesday, Wednesday and Friday mornings between 8am- 12pm. Please email or call to arrange a time to volunteer. We welcome individual volunteers and volunteer groups to join us in a variety of tasks on the farm from harvesting to planting to weeding to special projects. For groups, we offer hands-on instruction and a Q and A with the farmers as well as opportunities for tasting and reflection. For individuals, we welcome regular or one- time volunteers. We ask volunteers to wear close-toed shoes and bring hats, sunscreen, water (we have well water on site) and wear appropriate work clothing. We like to send volunteers home with some produce from the farm and we offer regular work- trade positions on the farm for anyone interested in volunteering one day a week in exchange for a harvest share (get in touch to find out more about this opportunity).
We ask that all volunteers and visitors wear masks while at the farm and we will do the same. We have a sink for hand washing.