The Food Assistance Program helps provide healthy food to people with low-income levels. The amount of assistance provided is based upon the number of people living in the household and gross income
brought in after certain expenses are subtracted from disposable income.
Fresh Access Bucks allows you to double your SNAP/EBT balance when you shop at participating farmers markets, mobile markets, produce stands, and community-sponsored agriculture (CSAs). Everyone who is eligible for SNAP is immediately qualified for Fresh Access Bucks, no additional sign-up is necessary.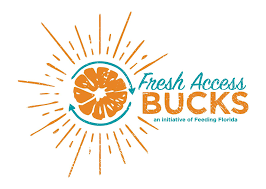 The Special Supplemental Nutrition Program for Women, Infants and Children, also known as WIC, is a federally funded program. WIC provides food cards for participants that can be used at local grocery stores. Restrictions apply to certain items in stores. Also, the WIC encourages breastfeeding and will provide WIC contract formula.